Is the Fuji X100 still good? (in 2023)
It's hard to believe the Fuji X100 is 13 years old. The original X100 taught me so much about photography, and it's still one of the coolest looking cameras of this century.
We're now on the 5th version of the X100, the V variety, but does that make the old relic of the original X100 obsolete?
Certainly not!
Why was the Fuji X100 so good?
I think a lot of people fell in love with the X100 because of the look. It's retro cool, especially in silver (but also understated in black). As photogs we're fashion conscious, aren't we? I know I am.
The images produced by the camera, particularly the smooth black & white, had their own distinct style. I've never been keen on editing, and the beauty of the X100 over bigwigs like Canon and Nikon was the images just worked straight off the camera.
Back in 2010 I sold my Canon 550D to buy the original Fuji X100. I never looked back.
The previous summer I spent a week in Tokyo, and the sheer bulk of my Canon meant I left it in the hotel all week. That's what originally prompted me to invest in a smaller fixed-lens camera, and boy was it the right decision.
The original Fuji X100 was, just, fabulous.
But none of the above is why I thought the Fuji X100 was so good, or why it made me a much better photographer.
I was a member of a local photography group in Perth, and we attended weekly outings where we could chat, take pictures, and learn from each other.
On my first outing with the Fuji X100 I noticed something about other photographers which never occurred to me before.
Having a fixed lens camera means you need to move. You need to move closer, further away, or try different angles.
I noticed all the "Canikon" photographers would stand in one spot, rotate, and zoom in and out. They didn't move.
The Fuji X100 forced me to try different shots, and find better compositions. All the other photographers were still glued to their original positions, and I was hiding in bushes and lying in the grass like a true pro.
To this day I use a fixed lens camera for these very reasons – they make me a better photographer, and I'm sure the same will be the case for you too.
How does the original Fuji X100 differ from the latest X100V?
There's five versions of the Fuji X100 – Original, S, T, F, and V. Don't ask me why they named them in such a crazy order, but they did.
The biggest differences between the original X100 and the X100V are the megapixels (12.3-megapixels vs 26.1 megapixels), and the most recent version has a tilting touchscreen. There's some other differences too, but lets focus on those most noticeable differences first.
I printed photos from my original Fuji X100 on 1.5m x 1m canvas, and sold them for good money. I took a photo of someone's VW Splitty, and they loved how the canvas was almost actual size.
This is that exact photo, which you can imagine on a huge canvas: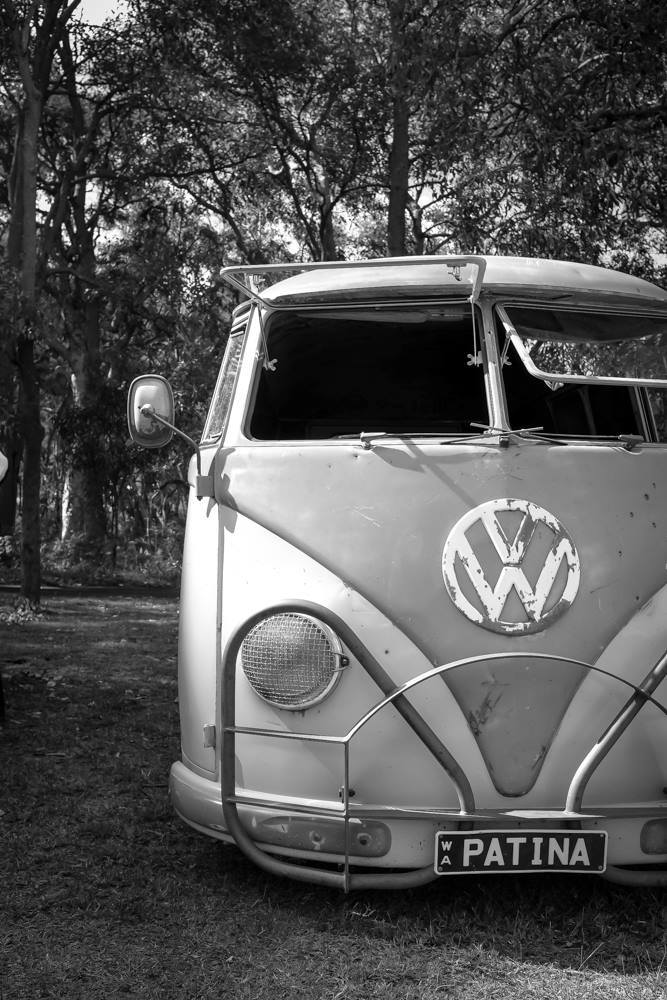 The 26.1 megapixels of the X100V may be a winner for you if you want to print billboard posters, but if your target audience is Instagram or even the local gallery, then the X100 still holds it's own.
All versions had a superb APS-C CMOS sensor, but each came with a small upgrade (and fancier name). Let me know if you've noticed the difference.
The latest X100V had a better ISO range than all previous versions, with the original ISO 200-6400 being expanded to ISO 160-12800. That should give you a better quality image and less grain, particularly in low light.
The V also boasted an OLED viewfinder rather than the previous LCD versions, plus more autofocus points and jazzy stuff like that. Simply put, the V was the original Fuji X100 refined four times over – to perfection?
But that doesn't mean the original X100 doesn't hold it's own. It does. It's still a fantastic camera, and for most photographers will do everything they need. Fancy gimmicks don't make you a better photographer, but they may matter if you're a professional or looking to work professionally.
The real deciding factor will likely be price, and of course the condition of the camera as you'll be buying it second hand.
Is the Fuji X100 still worth buying?
At the time of writing an original Fuji X100 may cost a few hundred bucks in good condition, whereas the most recent Fuji X100V will set you back more than $2000.
That makes the original Fuji X100 still worth buying for anyone looking for an excellent, iconic camera, which you're bound to enjoy (and probably learn from).
If you have the money the Fuji X100V is obviously the better of the two models, simply because it comes with all the refinements from a decade of feedback from photographers.
If you can find an original X100 in good condition, for a good price, then jump on it!
A comparison of the Fuji X100 versions: Which Fuji X100 to buy?
Still undecided? Here's a brief summary of the different versions of the Fuji X100, along with release dates. All are good cameras in their own right.
Fuji X100 (2010) – The original Fuji X100, released in 2010, was a groundbreaking camera that combined a retro design with modern technology. It featured a fixed 23mm f/2 lens, a 12.3-megapixel APS-C sensor, and a unique hybrid viewfinder that combined optical and electronic views.
Fuji X100S (2013) – The Fuji X100S, released in 2013, was an updated version of the original X100. It retained the same classic design but featured a new 16.3-megapixel X-Trans II CMOS sensor, improved autofocus, and faster performance compared to its predecessor.
Fuji X100T (2014) – The Fuji X100T, released in 2014, was another iteration of the X100 series. It featured the same 16.3-megapixel X-Trans II CMOS sensor as the X100S, but introduced a new electronic rangefinder mode and improved manual focus capabilities.
Fuji X100F (2017) – The Fuji X100F, released in 2017, brought further refinements to the X100 series. It featured a new 24.3-megapixel X-Trans III CMOS sensor, improved autofocus, an updated control layout, and enhanced video capabilities.
Fuji X100V (2020) – The Fuji X100V, released in 2020, was the latest addition to the X100 series. It featured a new 26.1-megapixel X-Trans IV CMOS sensor, a tilting touchscreen, improved weather sealing, and 4K video recording capabilities.
Each version of the Fuji X100 brought incremental improvements in image quality, performance, and features, usually just enough to attract new buyers and hopefully convince a few existing owners to upgrade.
From being part of the Fuji Cameras group in Perth for many years, I found many would skip a version, but pretty much everyone stayed with Fuji.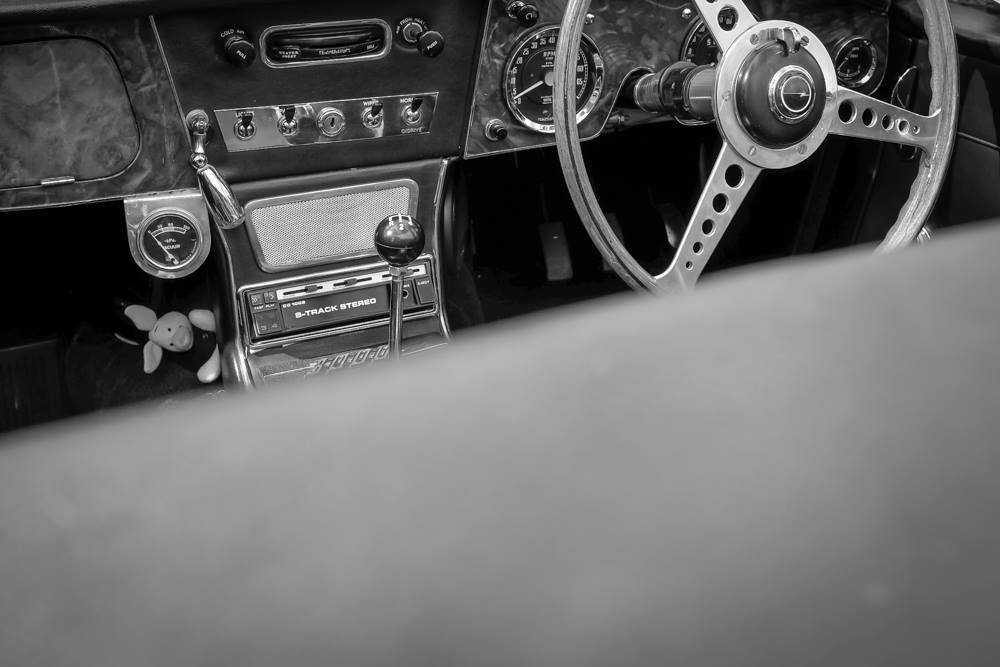 As a sidenote, I upgraded to a Fuji XT-3 once. It didn't take me long to sell it and reinvest in an X100 once again.
What's great about all versions of the Fuji X100 cameras is they've retained the classic design and appeal which made the original Fuji X100 so popular.
Do you own a Fuji X100 camera? Why do you think it's still good in 2023?
I love to hear the thoughts of other photographers. Are you looking at buying a Fuji X100 (any version), or have you been in love with these cameras like I have?
Let me know in the comments section below!