Is the Future of Video in Mirrorless Cameras?
Mirror, mirror on the wall, I don't need you in my camera at all.
Well going back a few years, when full frame DSLR's started to be used more commonly for cinematic video, it was only a natural progression for mirrorless cameras to take the same path.
Mirrorless cameras and their system lenses are generally lighter and are now making the cinematic look and feel what we aspire to, more accessible and just as stunning to behold.
Whether you're a professional videographer, a wanna-be professional or any other kind of content creator that doesn't like labels, these mirrorless cameras are definitely worth a second look or twenty.
So, let's spin the globe and cut straight to the chase here. Mirrorless cameras for your video needs:
SONY FX6 CINEMA CAMERA – The Sydney of Cinema Cameras
While technically not a mirrorless camera, we've included Sony's new bridging camera the FX6 in our post, due to it's compatibility with Sony's E-Mount mirrorless lenses. And just like Sydney, this camera is fun, diverse, powerful, and not cheap!
Targeted at consumers with existing E-Mount lenses, the Sony FX6 leaves a question to be answered – Are you ready to jump from your Sony A7, A7S line camera and take the next step?
If the answer is yes, this camera can deliver crazy cinematic image quality and enhanced operability for a broad range of filmmakers or YouTubers who want to take it up a notch.
The full-frame, back illuminated, 10.2 megapixel Exmor R CMOS image sensor offers impressive low light capability and dynamic range of 15 + stops and of course its got Sony's Real-time Eye AF and Face Detection.
In addition, the FX6 is super modular and super light with its magnesium body it weighs less than a kilo at 0.89kg, leaving endless use cases and applications for use.
As for its media don't worry they have you covered as it takes both CF express Type A and SD, this camera really has it all. With the Full-frame and powerful BIONZ XR image processor, phenomenal dynamic range of 15+ stops, high sensitivity up to ISO 409600, 4K 120fps recording with fast AF and electronic variable ND filters, plus cinematic colour science with S-Cinetone -10 bit HLG, just like Sydney this camera earns instant respect from other players on the scale of global cities.
The SONY FX6 is a fabulous camera for video, and if you want to be a serious videographer or YouTuber it could be money well spent!
CANON EOS R5 – The New York City of Mirrorless Cameras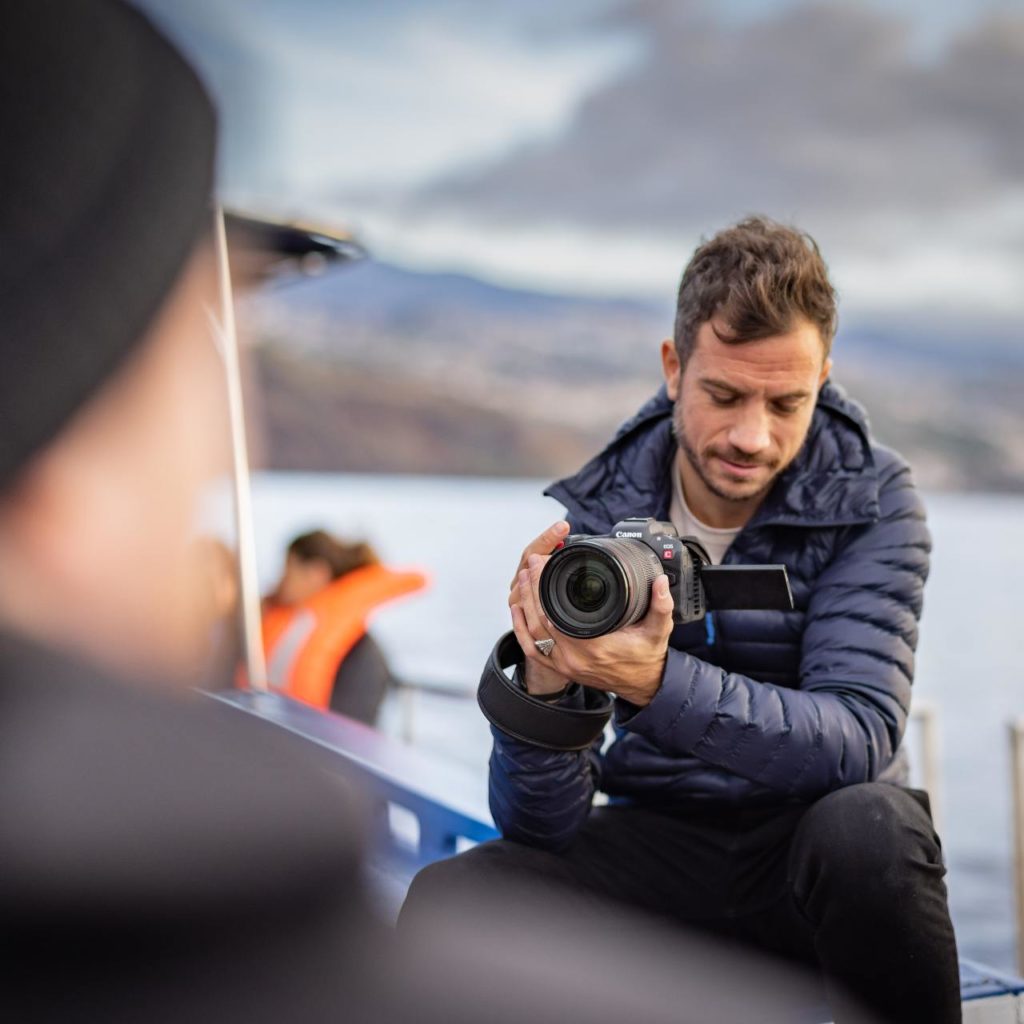 Much like The Big Apple, this full-frame mirrorless camera has some stats that might just blow your mind.
Canon has developed a powerful 45MP CMOS sensor, which opens the door to video at up to 8K resolution and 12 fps continuous shooting, and it's as close to unshakeable as any EOS mirrorless camera has got so far with a 5-axis sensor-shift image stabilization.
A skyscraper with a strong foundation – the amazing 8-stop in-body image stabilization means handheld video doesn't equal a compromise with sharpness, when you have to run after that perfect shot.
Focus is key for the city or mirrorless camera that never sleeps. Canon EOS R5 is smooth and quick on the uptake thanks to a new generation of Dual Pixel CMOS AF – 100% sensor coverage and a great new addition of Face, Eye and Animal AF tracking, using Deep Learning Technology.
A next-level, high-res electronic viewfinder and vari-angle design can't fail to make this mirrorless camera even more irresistible to vloggers and other content creators.
Our Paris of Mirrorless Cameras – SONY ALPHA A7S III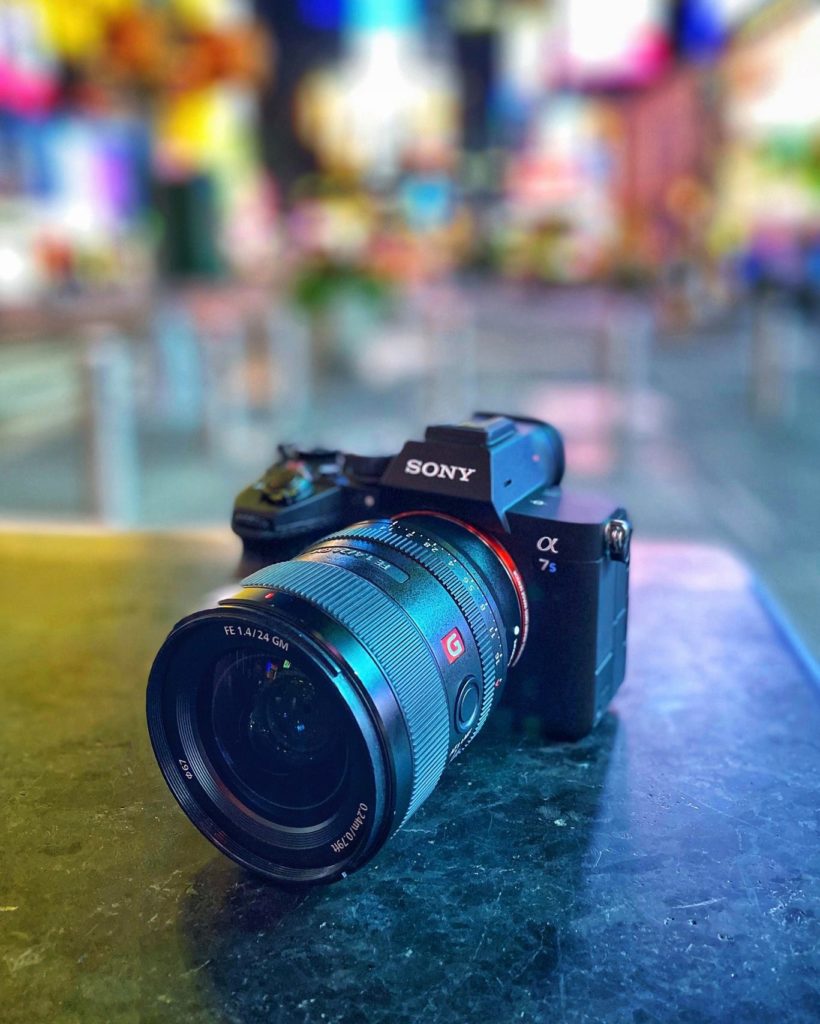 Together with the Canon EOS R5, the impressive SONY ALPHA A7S III has been celebrated as a trend-setter among mirrorless cameras.
This is the clique you want to be a part of right now if you are shooting quality video.
Both the Canon and Sony claim to have the most advanced autofocus systems in mirrorless cameras and on-sensor phase detection points. Sony Alpha 7S III utilises the capabilities of Real-time Tracking Autofocus both in its stills and movie mode, offers increased stability and precision, thanks to its focal plane phase-detection and has human and animal Object, Face and Eye tracking.
In movie mode, the SONY ALPHA A7S III mirrorless camera records 15 stops of dynamic range and delivers a smooth and gloriously detailed image.
Well-known for its superb performance in low light, Sony definitely doesn't disappoint with this camera. Like the City of Lights, the Alpha A7S III shines at any time of the day or night and can record at 4K60P for an hour or more – thanks to its sophisticated heat dissipation.
The BIONZ XR image processor and 4:2:2 colour sampling deliver exceptional realism and colour details in every frame. With a mirrorless camera that allows internal 4K recording at bit-rates up to 600 Mbps and can output RAW footage at 16-bit colour depth, you have an eye-opening amount of freedom and creativity in post-production. Because the magic continues to happen even after you've stopped filming.
The SONY ALPHA A7S III is the perfect tool if you like to travel and shoot at night as well as day.
PANASONIC LUMIX S5 – If Tokyo Was a Mirrorless Camera
Now, this might seem a bit on the nose given Panasonic was also founded and headquartered in Japan, but what better way to tip our hats to its amazing development in mirrorless cameras and video capture?
Panasonic Lumix DC-S5 is on the light, smart and sleek side of mirrorless cameras, packing some impressive capabilities in a delightfully compact design that you can carry to the most trying shooting locations.
The S5 brings to the video table a full-frame 24.2MP CMOS sensor, UHD 4K60 10-bit internal recording and more than 14 stops of dynamic range. It offers that ever-important stability with a 5-axis sensor-shift image stabilization, so that you can hit record and really go crazy.
And, of course, in this day and age, it's all about staying connected. Lumix DC-S5 has built-in Wi-Fi and Bluetooth and dual SD memory card slots – all you need for better storage and connectivity for your footage.
A 2.36m-dot OLED electronic viewfinder and a free-angle 3.0″ 1.84m-dot touchscreen LCD give you visibility and flexibility, while the weather-sealed design offers security.
The world is a big and dynamic place and the world of video making – even more so. Mirrorless cameras are now a must-see destination on the way to superior video expression. And, like most great spots, you should invest a good deal of time and attention, if you want to really see it all.