Commercial Photography: Make or Break?
Do you want to earn money as a photographer? I bet you do!
It's hard for us creative types to earn money with photography as most people assume you like to work for free :/
Thankfully commercial photography is one area of photography where it's easier to make money, because by doing a good job you're helping your clients sell products and make a profit.
It's also fun.
Don't take my word for it either, take Johns – he's been in the business way longer than I have:
I love commercial photography and have been doing it for over 45 years. It's a great job and I love what I do. It's the best career to suit my personality; until the day I get paid to eat steak and drink red wine.

John H, Commercial, Product, and e-Commerce photography in Brisbane
The other great thing about commercial photography, especially the niche of product photography, is every retailer in Australia, whether online or not, is a potential client! Even the coffee shop you go to every morning is a potential client!
As a bonus, knowing some tricks of product photography will also benefit you no end whenever you need to sell some stuff on eBay, or even when you sell your car – good photographs will make your car more appealing compared to the other ads, and more interest equals a better sale value.
In this guide I'll cover the main six fields of commercial photography to give you an idea of what interests you most, then I'll dig in to how you can make a success of it.
If you haven't read my make-or-break guide to becoming a professional photographer in this new world of Internet and social media, then you'll find some great tips there too. Having clients come to you may be as easy as getting on the (Google) Map and a few good client reviews.
Let's go!
Which of the 6 fields of Commercial Photography interest you most?
You probably have some passions other than photography, and I always recommend combining passions if you want to make a success and enjoy being a commercial photographer.
Below are 6 fields of commercial photography – which interest you most?
Product Photography
The world's your oyster with product photography. Whether it's wheel nuts or boiler suits, there's a retailer out there needing professional photographs of it.
Most of them don't even know it yet 😉
Most professional product photographers have their own studio, but there's no reason you can't start off with a home studio (i.e. the right camera, decent lighting, and a simple white product photography backdrop).
Some product photography can even be done outdoors, and thinking outside the box with your backgrounds and environments can really make product photography pop!
E-commerce photography also falls under this broad category, as almost every retailer these days wants to sell online.
Fashion Photography
Fashion photography can be an amazing field to work in, especially if you want to work with people and models. Fashion is probably one of the most dynamic and exciting fields of commercial photography to work in!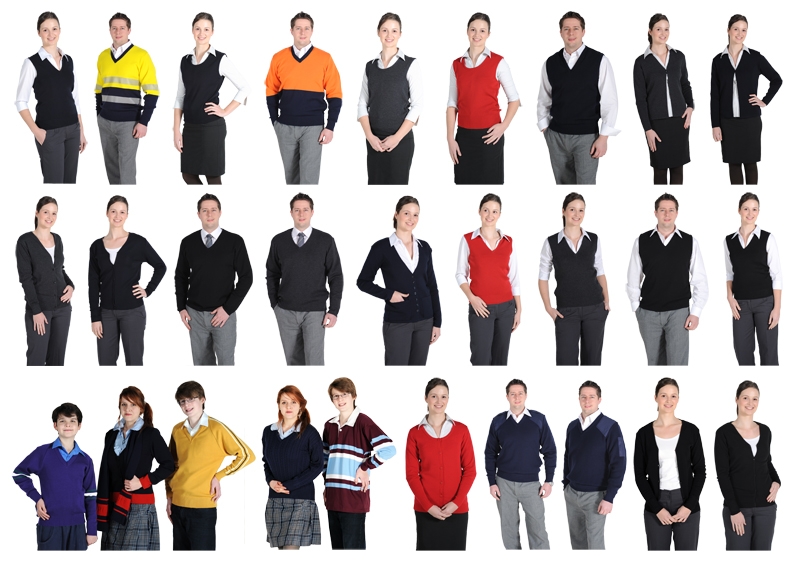 Many established fashion photography businesses will have a studio with a range of props and backdrops, but it's not a necessity.
Scout your local area for 5 or more top photography spots, and make sure you're familiar with them throughout the day and evening. How does the light and shadows change throughout the day.
These can be scenic locations, popular tourist spots, or even a grungy urban alleyway with cool graffiti. I'll let you into one of my fashion photography top tips – get to know where awesome brick walls are. Yep, it sounds crazy, but brick has excellent texture and colour, and matching the right wall to the right fashion can give amazing results!
Food Photography
Any foodies reading this?
Yes, I thought so!
Anyone on Instagram knows how much people like taking photos of their lunch, but this is a field of commercial photography which can get you paid from any of the restaurants, cafes, or coffee shops in town.
Food photography is a great niche to work in, but there's more to it than snapping your dish. You'll need to know how to style the food, or work with a "food stylist" to make sure the food looks amazing for the photo.
Yep, a "food stylist" is a real thing, and a harder skill to master than you may think.
As a food photographer your studio will likely be whatever restaurant you need to shoot in. That means you're going to have to evaluate lighting, backdrops, and set your equipment up on-the-fly, usually in a short window of time.
Sounds fun, doesn't it?
That's because it is!
Architecture Photography
I love architecture, especially in Australia where we have all manner of wonderful designs. No matter what city you live in – Brisbane, Sydney, Melbourne, Perth, or even Adelaide – you'll find architecture which is really out there.
Architecture photography as a commercial photographer can give you a number of opportunities. Retailers, restaurants, art galleries, and other public locations often have a need for quality photographs for publications on websites.
Architects always want their work professionally photographed for publicity and their portfolios.
Working as a commercial architecture photographer often has tight timescales, and you need to really get to grips with considering lighting over the course of the day. For public places, such as restaurants, you'll need to consider the optimum time – you don't want a packed and chaotic restaurant, instead just enough customers to show off the environment while making it instantly recognisable as a cool place to go.
Work Place & Portraits
This is one of the easiest areas of commercial photography, and often untapped by other local photographers.
There are many reasons why a company will require professional photography, either of the office environment or staff.
If you've worked in an office, you'll often find pamphlets, brochures, marketing materials, and even posters and billboards depicting what a wonderful work environment it is (even if some of the staff don't agree!).
For this field of photography you'll need to be happy and confident working with people. There's obviously no need for a studio with this one, so a good camera and lighting equipment is all you need to get off the ground.
Headshots
Headshot photography can be associated with workplace photography above (and may be a part of it), but it's so much more.
If you love working with people, and you have that natural ability to get your subjects to show their best selves, then you're onto a winner.
You may be surprised to know headshots are one of the most sort after styles in terms of commercial photography. Also, once you know your stuff, they're also one of the most dynamic and fun styles of professional photography to work in.
Oh, and to end on a good tip, practicing headshots can be done out on the street! Always keep an eye out for good subjects (such as fashionistas), and politely ask if you can take their photograph. Explain you're a professional photographer, and you'll be more than happy to email them the results!
How to get into Commercial Photography
We all have to start somewhere, so don't worry if you're at the very beginning. Either you can work for a local commercial photography company near you as an assistant to gain experience, or you can pick your niche and go for it.
If you're going it alone you'll need (1) confidence in your ability, and (2) some people skills.
Starting a company is one of the most exciting things you can do, and not as hard as you think. I paid a local company (Pegasus in Subiaco WA) to crank out my company registration for me. Then all I had to do was open a bank account – easy peasy.
The harder part is getting out there, marketing yourself, and getting clients. I wrote about marketing yourself as a professional photographer using Internet, Social Media, and Google business here, so read that if you haven't already.
The importance of a good portfolio
I know it sounds like common sense, but the best way of offering potential clients confidence in your ability and what they'll get for their money, is a good portfolio.
If you're short on photographs when you kick start your photography business then enlist friends and neighbours for portraiture, shoot some product photography, or find a model and take some fashion shots.
Oh, finding a model is easier than you may think. I know in Perth there's a Facebook group where photogs can find a model. As a photographer you get experience, and as a model (of which there are many) you get free photographs for your own portfolio.
Just be polite, friendly, and above board. Don't be a seedy photographer.
Once you have a portfolio, run it by people you know. Professional photographers are best, but many people can offer you an opinion from a personal or business perspective. Always be willing to take constructive criticism, and consider it. You may be surprised at the feedback you receive, and this should help you learn, adapt, and improve your portfolio.
Finding your first clients
This will depend on what type of commercial photography you decide to do, but getting yourself out there is a must.
Some early gigs you may need to do for a discount, or even for free, but if the clients are happy with your work then the least they can do is leave you a 5 star review on Google or tell others about your service.
If you don't know how to harness the powers of social media, then buy some books on the subject. I find Facebook much better than Instagram to reach clients in the local area – Instagram is full of photographers who only care about getting likes for their own photos.
Can't find clients? Let me know why in the comments and I'll see what advice I can offer!
Legalities, contracts, and licencing
I won't get into the guts of this here, but if you're taking photos of people (and sometimes places), you need to make sure you can freely distribute them or use them on your social media.
There's some info on the Adobe website under Commercial Photography: Navigate contracts and Compensation, as well as plenty of info on the Internet and local photography groups (some photogs love to preach legalities).
Try not to worry as you're starting your business, just use due diligence. Don't share photographs which clients have paid you for (or even if you're done them for free), unless you have their permission.
In Australia you can legally photograph anyone, even strangers in the street, but publishing such photos may require a modelling consent from the person (try photographing a stranger without their permission, then asking for them to sign a consent so you can share it – ain't gonna happen!)
But, usually people are happy for you to share good photography of them as long as it's flattering.
Product photography top tips
I'll write a better guide on product photography at some stage, but for now here are some of my best tips. These will help you take better photos for your clients, website, e-commerce, or classified ads!
Clean the product – Having dust, smears, or marks on a product will show up tenfold in a photograph, and won't impress your clients. Spend time cleaning a product. Depending on what the product is there are various cleaning products you can use, and often these will really make the product pop in a photograph.
Use diffuse lighting – This is a rule of thumb, and will likely give you the best results most of the time. For outdoor product photography, especially in Australia, it's best to shoot in shade.
Use a tripod – You want the least possible movement in every shot, so use a sturdy tripod . A remote shutter trigger is also a good idea if your camera supports one – usually these are very cost effective to buy. Your client's will require high resolution photographs (even if they're going to post them low-res on Facebook), and even the slightest blur is very noticeable on a large image.
Take multiple shots from multiple angles – You will often find an angle or lighting looks far better when you come to post-edit your photos. Often this won't be the shot you think you nailed during the photo shoot.
Always check the Internet for similar product photography – This is an excellent way to gauge how your particular product can look as an image. The best way we learn as photographers is from the work of others or the criticism of our own work.