What camera bag should I buy?
Finding the right camera bag to suit your needs is one of the many challenges a professional or even an amateur photographer encounters while searching for that perfect bag setup.
Depending on what type of photography you are doing, your style, or even where you are going to be using the bag depends on what type may well suit your needs best.
A great camera bag should be comfortable for you and your gear, as well as suitably protecting your expensive investments.
Below is a roundup of camera bags which may work best for certain individuals in different circumstances.
Remember, the perfect camera bag is something many pro's will admit is impossible to attain but finding one that will suit your current needs is important, so be sure to do your research or pop into your local specialist camera store to view their range before purchasing.
Snoot Bags
Ahh, the old faithful snoot bag!
If you have a single lens camera kit or even a bridge camera then this type of bag may be for you.
The design has been around for decades because the style simply just works. It is usually quite small and easily hangs over your shoulder or attaches to your trouser belt for convenient transportation.
Most designs often have a small accessory pouch for things such as memory cards, spare batteries and cleaning cloths.
Snoot bags are great for walks where you're only taking one lens, or even for travelling "when trying to keep your luggage weight down light or limited luggage.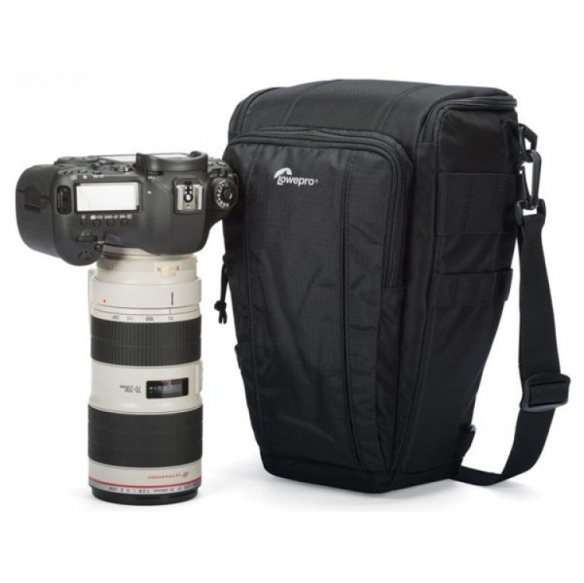 Backpacks
A good comfortable lightweight backpack can be one of the easiest ways to lug all that heavy equipment around without restricting that necessary arm movement.
There are an endless amount of styles on the market to suit most kit sizes, and can often times provide a generous amount of room for all the things required for a day out.
Almost all designs feature adjustable compartment dividers to fit lenses and accessories of all shapes and sizes and some with quick side access doors so you don't have to take your bag off to get to your camera.
If you are likely to be carrying your notebook around with you while shooting or travelling be sure to check if the bag has a notebook section featured. Usually they cater for a 15″ laptop, so if you have something bigger make sure it fits.
Shoulder Bags
Shoulder bags are a great way of ensuring your kit and other lenses are easily accessible while on the move.
The downside of shoulder bags is they put all the weight on one shoulder, so they're not ideal if you're a hiker or adventurer. On the other hand their size makes them very versatile, and they can often fit a large amount of gear, catering for many types of cameras, lenses, and accessories.
Shoulder bags can be great for studio work or even fit nicely with your outfit at special events where a backpack may not be dress code appropriate. They can be more subtle in their design and sometimes cannot be easily recognisable as a bag full of expensive photography equipment – that's a big plus!
The other great thing about shoulder camera bags is they come in various materials and colours to suit your style. Fashion accessory!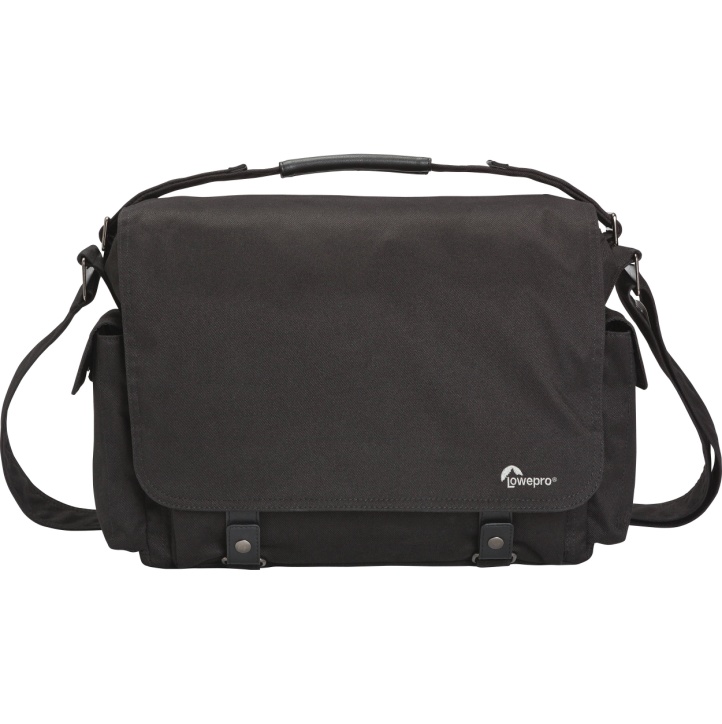 Roller Bags
If you have a lot of gear to move then perhaps a roller bag will be well suited to you.
Roller bags come in a range of sizes suitable for a carry on or even a check in luggage solution.
Some of the larger LowePro versions even come with a removable inside section which converts the bag into a convenient backpack for when you have landed. I've found this such a useful feature, so worth paying a bit extra for such a versatile bag.
Roller bags are also a great long term storage option as they can accommodate a photographer's ever growing kit.
Sports Shooter Bags
Sports photography is usually always a fast paced gig as the shooter has to keep one eye on the action in front of them, look for the best vantage point and also keep an eye on what their camera is doing.
Having the right bag to make all this easier can be paramount to an action photographer's success, but what camera bag should you choose?
A lot of camera bags well suited to the harsh conditions a sports shooter may face include an all weather rain jacket in case of sudden downpours and also provide plenty of padding and support.
A choice of shoulder or backpack design would be of personal preference to the photographer, but a bag with quick and easy access is always recommended.
Look out for the useful all weather materials that some sports camera bags are made with.
Travel Camera Bags
Travelling with heavy camera equipment can be somewhat of a chore at times due to the vulnerability of the glass and electronic components.
Luckily there are some great solutions to this problem with hard cases been available in many different shapes and sizes, most with pre cut foam inserts for customizable setups for all different types of gear.
The Pelican and Vanguard hard case designs offer full submergible waterproof protection and also shock protection as well. Definitely worth a look for those who are travelling long distances around the globe or in harsh environments!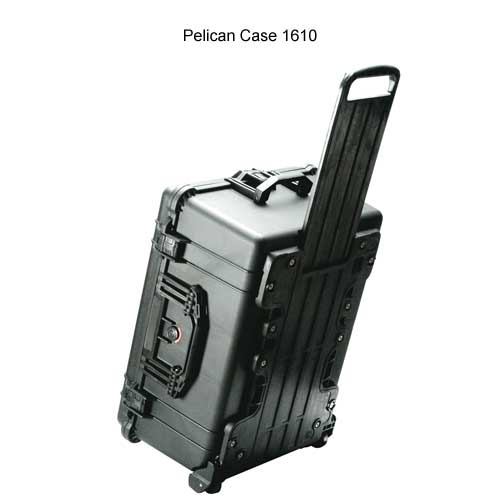 What's in my camera bag?
If you've read any of my photography articles you may know I favour lightweight cameras these days like the Ricoh GRiii and the Fuji X100, so I snapped my friend Oliver's impressive camera bag.
This beast set Oliver back $370 (AUD), but lets him carry around all his equipment in safety – that includes a Sigma 150-600mm lens, hefty tripod (the bag has three tripod attachment areas).
It also lets you carry a 3 litre water bladder!
The brand is Mindshift, and if you're going to be doing any hiking or walking any distance then I highly recommend the Mindshift Backlight 26L.