Car Photography: Holden Monaro GTS
If you're a proper Aussie you're bound to love the Holden Monaro GTS. Even if you (or your Dad) is a die hard Ford fan. The Monaro GTS is part of Australian history.
You can't deny how beautiful this Monaro GTS is, and if you're a photographer you also can't deny what a joy it is to photograph such a beautiful machine: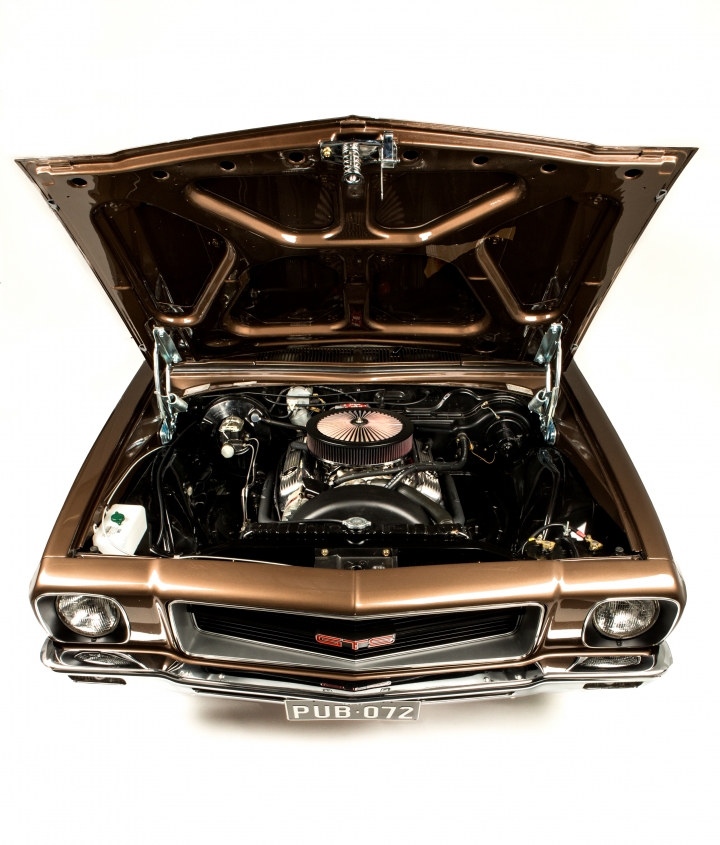 This is on of the cleanest matching numbers 1972 HQ HOLDEN Monaro GTS that I have seen and photographed.
About this Holden Monaro GTS
Owner Geoff has tried to keep the Chevy powered Monaro as original as he can including its very unique colour. The 350 Chev sounded like an animal as we drove it into the studio to be photographed. Staff from the neighbouring businesses poked their heads in to have a look.
Classic cars like this Monaro GTS are loved by all, and everyone has a story about ones they have once had or their dad drove.
These retro Holdens and Fords are etched into our history, and although they don't make them like this anymore, owners like Geoff will continue to keep the dream alive by owning cars like this GTS.
The Holden Monaro has always been a big hit amongst the Australian public with early models having great success on the race circuits across the country including impressive wins at Bathurst – Australia's premier motor race.
In 1968 the Holden GTS Monaro won at Bathurst which was the first win for Holden at the legendary track. From that day the Holden and Ford rivalry has continued and cemented itself into Australian motoring history!